Available Now!
William Gold's Story Continues!
Hawkwood's Sword
1368. War is coming between France and Spain, and England, and in Italy the Pope and the Visconti princes are battling for bloody supremacy. The worst years of Sir William Gold's life are about to begin…
Leaving the side of his commander, Sir John Hawkwood, William embarks on a journey to serve the Count of Savoy, finding fame and favour in his service. But when his wife and children are struck down by the plague, William uses the poisoning of the Duke of Clarence as an excuse to escape on a witch hunt across Southern France and embark on a pilgrimage that he'd always pledged to do with his wife, along the Camino de Santiago.
But men of war can't stay out of battle for long, and after his pilgrimage takes him home to England, it isn't long before Gold is drawn back into battle on behalf of the Duke of Lancaster.
Triumphant at the Battle of Limoges and in his quest to bring order to Lancaster's army, Gold yearns to return to Italy and to the service of his loyal Sir John Hawkwood. But it seems like wherever he goes Gold can't escape conflict – the game of the Italian Princes is changing, and Gold must finally decide who he stands for in the battle between the Pope and the Visconti…
---
A New Science Fiction Adventure!
Artifact Space
Midshipper Marca Nbaro has achieved the near-impossible. She's made it from an orphanage to the Athens—one of the incomparable Greatships—escaping her upbringing and seizing a new life for herself among the stars.
All it took was thousands of hours in simulators, dedication, and pawning or selling every scrap of her old life in order to forge a new one.
But though she's made her way onboard with faked papers, leaving her old life—and scandals—behind isn't so easy.
She may have just combined all the dangers of her former life, with all the perils of the new…
---
Follow Me On Royal Road!
I'll be posting serialized fiction on Royal Road for free, starting with "The Shadow War". Join me and follow along!
---
---
My Books
I write for different genres under different pen names.
Click on a link below to see everything in that genre.
Get Started
Pick up a great read for under $5.
See the full list of my books on sale here.
---
On Sale
The New Achilles
Alexanor is a man who has seen too much blood. He has left the sword behind him to become a healer in the greatest sanctuary in Greece: he has turned his back on war.
But war has followed him to his refuge at Epidauros, and now a battle to end the freedom of Greece is all around him. The Mediterranean superpowers of Rome, Egypt and Macedon are waging their proxy wars on Hellenic soil, turning Greek farmers into slaves and mercenaries.
Greece needs a champion.
When a wounded soldier is carried into his temple, Alexanor believes the man's wounds are mortal. But he is not destined to die. But Alexanor must face his own daemons before he can help the hero face his.
Because this is the new Achilles. His name is Philopoemen.
This is Greece's champion. The last hero. He is the new Achilles.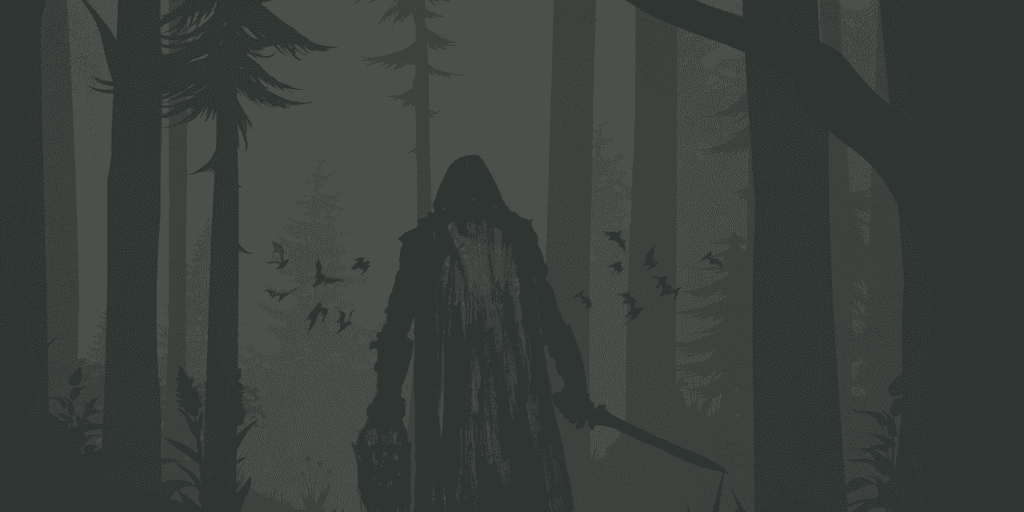 Exclusive To Subscribers
Shadow War
A Rangers Of Shadow Deep novel
---
Get A Free Book On Me!
I'm writing a whole novella for Joseph McCullough's brilliant 'Rangers of Shadow Deep' , complete with Keight MacLean illustrations!
The Shadow War will come out one chapter a month, every month, and you will get the first chapter right away for joining my newsletter. Every chapter is based on a game in the system. No punches are pulled; characters live or die by the dice.
And it will be free… if you get the Newsletter.
---
About Christian
---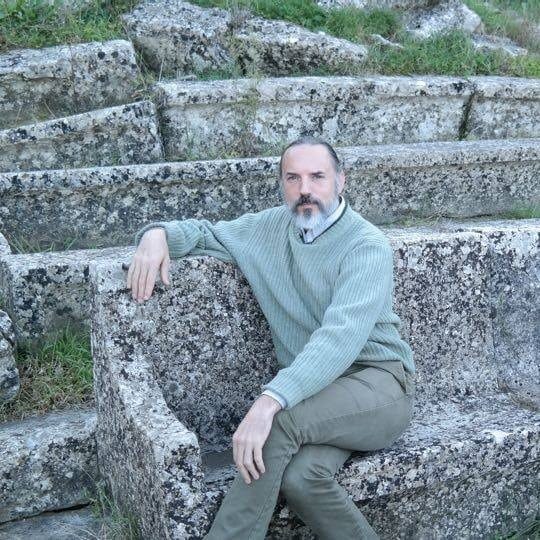 That's me in normal, modern clothes, sitting in Philopoemen's seat at the theater of Megalopolis.
After the longest undergraduate degree on record (1980-87), I joined the United States Navy, where I served as an intelligence officer and as a backseater in S-3 Vikings in the First Gulf War, and then on the ground in Somalia, and elsewhere. After a dozen years of service, I became a full time writer in 2000, and it is the best job in the world.