A New Fantasy Epic!
Available Now!
The Tyranny of the Gods is Absolute.
They are capricious, malevolent and almost all-powerful, playing cruel games with the fates of mortals for their own ends . . .
A vibrant and powerful epic set against an alternate Bronze Age, this tale of gods, men and monsters, conspiracy and war, is a rich, compelling and original read from a master of the historical and fantasy genres. The people caught up in toils of the gods are merely trying to survive. Victims of vicious whims, trapped by their circumstances or pushed beyond what the mortal frame can bear, a handful of god-touched mortals – a scribe, a warlord, a dancer and a child – are about to be brought together in a conspiracy of their own.
A conspiracy to reach the heavens, and take down the corrupt and aging gods . . . who are already facing troubles of their own . . .
---
Free Stories
Read these exclusive short stories from the Age of Bronze
---
Follow Me On Royal Road!
I'll be posting serialized fiction on Royal Road for free, starting with "The Shadow War". Join me and follow along!
---
---
My Books
I write for different genres under different pen names.
Click on a link below to see everything in that genre.
Get Started
Pick up a great read for under $5.
See the full list of my books on sale here.
---
On Sale
The New Achilles
Alexanor is a man who has seen too much blood. He has left the sword behind him to become a healer in the greatest sanctuary in Greece: he has turned his back on war.
But war has followed him to his refuge at Epidauros, and now a battle to end the freedom of Greece is all around him. The Mediterranean superpowers of Rome, Egypt and Macedon are waging their proxy wars on Hellenic soil, turning Greek farmers into slaves and mercenaries.
Greece needs a champion.
When a wounded soldier is carried into his temple, Alexanor believes the man's wounds are mortal. But he is not destined to die. But Alexanor must face his own daemons before he can help the hero face his.
Because this is the new Achilles. His name is Philopoemen.
This is Greece's champion. The last hero. He is the new Achilles.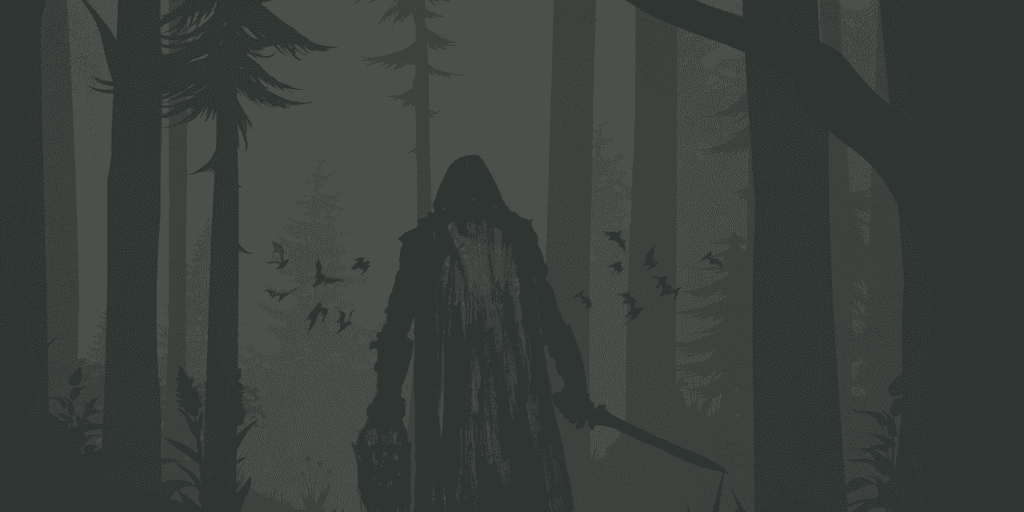 Exclusive To Subscribers
Shadow War
A Rangers Of Shadow Deep novel
---
Get A Free Book On Me!
I'm writing a whole novella for Joseph McCullough's brilliant 'Rangers of Shadow Deep' , complete with Keight MacLean illustrations!
The Shadow War will come out one chapter a month, every month, and you will get the first chapter right away for joining my newsletter. Every chapter is based on a game in the system. No punches are pulled; characters live or die by the dice.
And it will be free… if you get the Newsletter.
---
About Christian
---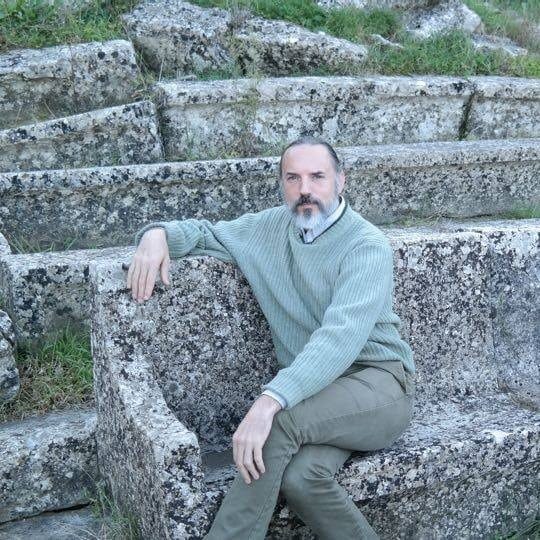 That's me in normal, modern clothes, sitting in Philopoemen's seat at the theater of Megalopolis.
After the longest undergraduate degree on record (1980-87), I joined the United States Navy, where I served as an intelligence officer and as a backseater in S-3 Vikings in the First Gulf War, and then on the ground in Somalia, and elsewhere. After a dozen years of service, I became a full time writer in 2000, and it is the best job in the world.