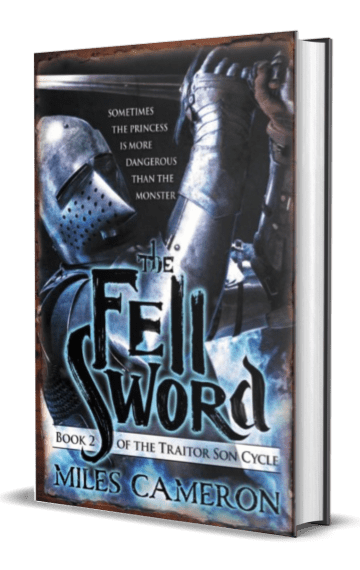 $9.99
Buy Now!
Read A Sample
Add To Your GoodReads
See The Full Series
Publisher:

Orbit

Narrator:

Matthew Wolf

Available in:

Kindle, ePub, Hardcopy, Audiobook

Published:

March 11, 2014
Loyalty costs money. Betrayal, on the other hand, is free.
When the Emperor is taken hostage, the Red Knight and his men find their services in high demand — and themselves surrounded by enemies. The country is in revolt, the capital city is besieged and any victory will be hard won. But the Red Knight has a plan.
The question is, can he negotiate the political, magical, real and romantic battlefields at the same time — especially when he intends to be victorious on them all?
---
Get The Audiobook
Click on your preferred retailer to get the audiobook.
---
What Others Are Saying
"I cannot recommend the Traitor Son Cycle enough… amazing."
―SF Signal on The Fell Sword
"The Red Knight is an excellent debut…will only get better as the series progresses…you will be won by the intricate story and sophisticated world building."
―Fantasy Book Critic on The Red Knight
"Promising historical fantasy debut featuring an expansive cast, an engaging plot, and a detailed eye for combat."
―The Ranting Dragon on The Red Knight
---
You Might Also Like
---