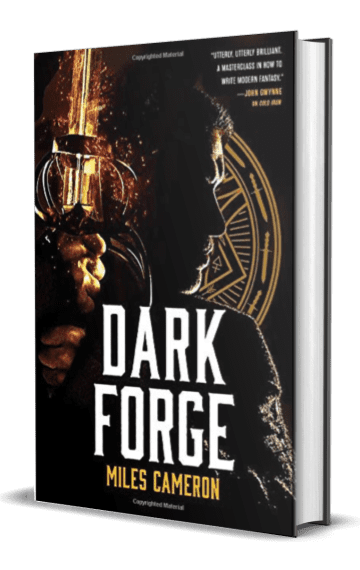 $11.99
Buy Now!
Read A Sample
Add To Your GoodReads
See The Full Series
Publisher:

Orbit

Narrator:

Mark Meadows

Available in:

eBook, Hardcopy, Audiobook

Published:

September 17, 2019
Only fools think war is simple. Or glorious.
Some are warriors, some captains; others tend to the fallen or feed the living.
But on the magic-drenched battlefield, information is the lifeblood of victory, and Aranthur is about to discover that carrying messages, scouting the enemy, keeping his nerve, and passing on orders is more dangerous, and more essential, then an inexperienced soldier could imagine . . . especially when everything starts to go wrong.
Battle has been joined – on the field, in the magical sphere, and in the ever-shifting political arena . . .
Sample The Audiobook
Available now at Audible, iTunes, and Google Play.
What Others Are Saying
'A masterclass in how to write modern fantasy – world building, characters, plot and pacing, all perfectly blended. Miles Cameron is at the top of his game. To say I loved it is an understatement'
-John Gwynne
'Miles Cameron is back with a brand new series and you're going to be hooked from the very beginning. A fresh take on the typical farm boy turned hero fantasy, this is everything you could possibly want in a fantasy series'
-The Bibliophile Chronicles