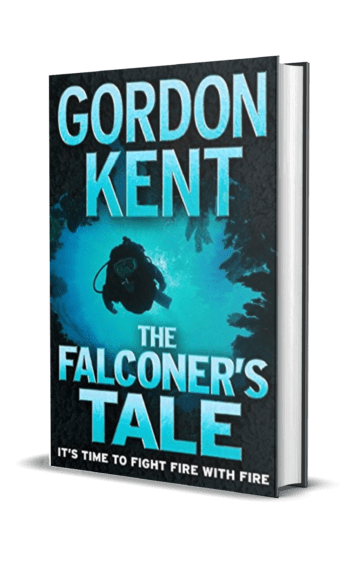 $0.99
Read A Sample
Kindle
Amazon
All Other Stores
Publisher:

HarperCollins

Available in:

eBook, Hardcopy

Published:

September 4, 2008
An exhilarating new tale of modern espionage and international intrigue – sure to appeal to the many fans of Tom Clancy, Dale Brown and Patrick Robinson.
Jerry Piat has been on the run from the FBI for two years, but he's about to be made an offer he cannot refuse. Clyde Partlow an upper CIA executive needs him for a mission that involves a member of the Saudi ruling clique, a fearsome man who's been cheating his own associates out of their funding for terrorism against the West ,and using the money for his own personal profit. Piat's job is to entice former agent Digger Hackbutt into working for the CIA again. Hackbutt will use his exemplary skills as a falconer as bait for the Saudi aristocrat, which in turn will hatch a daring plan for blackmail.
Meanwhile behind the scenes Alan Craik is highly suspicious of Clyde Partlow's intentions and sets about trying to find out exactly what is going on.
With the bait set and Jerry Pitat about to be a free man for the first time in years, everything is set for success. But the best laid plans seldom run smoothly and the ultimate disaster is just moments away.