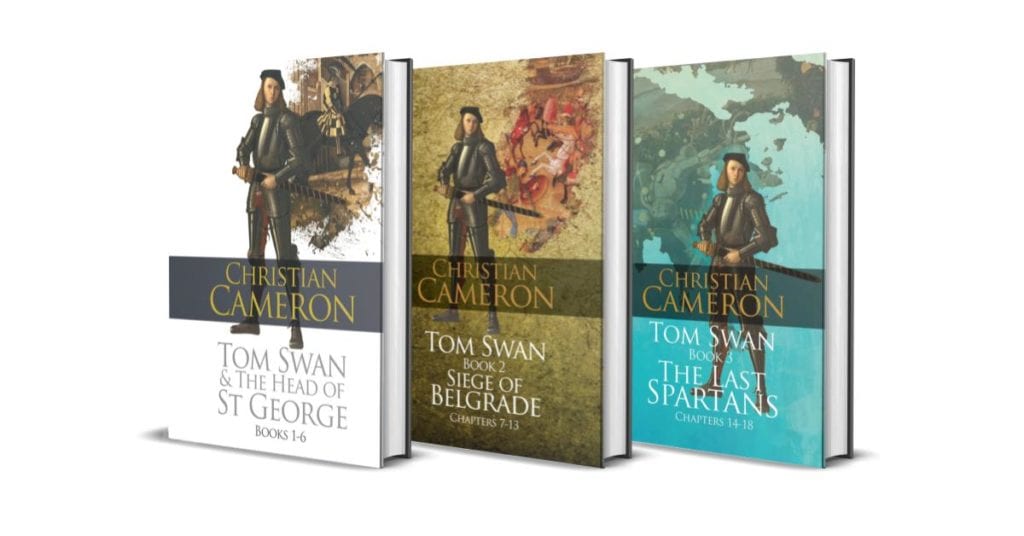 "The Three Musketeers meets Indiana Jones in this thrilling 15th century adventure!"
Tom Swan is an adventurer in the heart of the renaissance; the rebirth of classical learning is an opportunity for scholars, soldiers, and rogues, thieves, courtesans and spies.
Tom Swan wanders the Mediterranean, looking for work, adventure, money, jewels, art and antiquities.
In the process, he meets the greats and near greats of his day, from Richard, Earl of Warwick to Leonardo Da Vinci, from Dracula (Vlad Tepes) and Janos Hunyadi to Cosimo di Medici, Alfonse di Borgia and Leon Batista Alberti. Swords, sex, philosophy, art, politics… and a growing amount of post-traumatic stress.
---
Click A Link Below For More On Each Series
---
The Head Of St. George
---
---
The Siege Of Belgrade
---
---
The Last Spartans
---
---
The Keys of Saint Peter
---