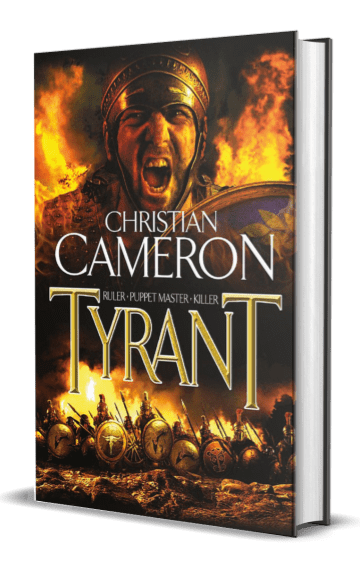 $2.99
Buy Now!
Read A Sample
Add To Your GoodReads
See The Full Series
Publisher:

Orion

Available in:

eBook, Audiobook, Hardcopy

Published:

September 3, 2009
Ruler. Puppet Master. Killer.
Glory. Death. Well-born Athenian cavalry officer, Kineas, fought shoulder to shoulder with Alexander in his epic battles against the Persian hordes. But on his return from the east to his native city, he finds not glory but shame – and exile.
With nothing to his name but his military skills, Kineas agrees to lead a band of veterans to the city of Olbia, where the Tyrant is offering good money to train the city's elite cavalry. But soon Kineas and his men find they have stumbled into a deadly maze of intrigue and conspiracy as the Tyrant plots to use them as pawns in the increasingly complex power games between his own citizens, and the dread military might of Macedon.
Caught between his duty to the Tyrant, his loyalty to his men and a forbidden love affair with a charismatic Scythian noblewoman, Kineas must call on all his Athenian guile, his flair on the battlefield, and even – he is convinced – the intervention of the gods, to survive.
---
Audiobook Available Now
Click on your preferred store to purchase.
---
What Others Are Saying
---
I was thrilled by his style of story weaving…
The Book Shelf
---
You Might Also Like
---