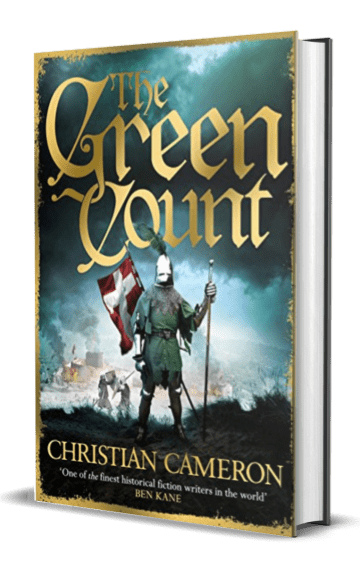 $3.99
Buy Now!
Read A Sample
Add To Your GoodReads
See The Full Series
Publisher:

Orion

Narrator:

Peter Noble

Available in:

Kindle, ePub, Hardcopy, Audiobook

Pages:

481

Duration:

18 hours and 7 minutes

ISBN:

1409172805

Published:

July 13, 2017
After the bloody trials of Alexandria, Sir William Gold is readying for a pilgrimage to Jerusalem to ease the burden on his soul. He hopes, too, that the Holy City might allow his relationship with Emile, cousin of the Green Count of Savoy, to develop.
But the Roman Emperor of Constantinople has been taken hostage by an unknown enemy, and the Green Count is vital to the rescue effort. It is up to Sir William to secure his support, but he soon finds that his past, and his relationship with Emile, might have repercussions he had not foreseen…
Suddenly thrust onto the stage of international politics, Sir William finds himself tangled in a web of plots, intrigue and murder. He must hold true to his chivalric principles, and to his knights, if he is to save the Emperor and survive to tell the tale.
Available now at Audible, iTunes, and Google Play.
---
What Others Are Saying
"One of the finest historical fiction writers in the world."
―Ben Kane, author
"Those who know their historical fiction say Cameron is the one to beat for battle scenes – and they're right. He delivers in every book, especially in his Sir William Gold series, of which this is the third . . . In a world of murder and intrigue, Sir William has it all to do – and you feel like you're there watching him do it"
―Jon Wise, Sunday Sport on THE GREEN COUNT
"Whether you're after a roistering action book, a masterly portrayal of 14th-century European and Asian realpolitik, or to admire a storyteller at the height of his powers, you will enjoy this book"
―Historical Novels Review on THE GREEN COUNT
---
You Might Also Like
---