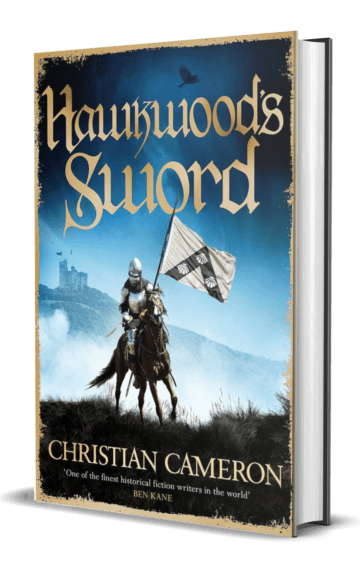 $10.99
Buy Now!
See The Reviews
See The Full Series
Publisher:

Orion

Narrator:

Peter Noble

Available in:

Digital, Print, Audiobook

Pages:

457

Duration:

21 hours and 13 minutes

Published:

July 8, 2021
1368. War is coming between France and Spain, and England, and in Italy the Pope and the Visconti princes are battling for bloody supremacy. The worst years of Sir William Gold's life are about to begin…
Leaving the side of his commander, Sir John Hawkwood, William embarks on a journey to serve the Count of Savoy, finding fame and favour in his service. But when his wife and children are struck down by the plague, William uses the poisoning of the Duke of Clarence as an excuse to escape on a witch hunt across Southern France and embark on a pilgrimage that he'd always pledged to do with his wife, along the Camino de Santiago.
But men of war can't stay out of battle for long, and after his pilgrimage takes him home to England, it isn't long before Gold is drawn back into battle on behalf of the Duke of Lancaster.
Triumphant at the Battle of Limoges and in his quest to bring order to Lancaster's army, Gold yearns to return to Italy and to the service of his loyal Sir John Hawkwood. But it seems like wherever he goes Gold can't escape conflict – the game of the Italian Princes is changing, and Gold must finally decide who he stands for in the battle between the Pope and the Visconti…
---
Buy This Book
Click on your preferred store below to preorder.
Digital
Print
Audiobook
---