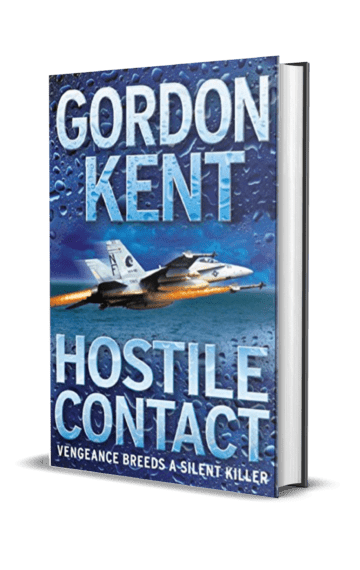 $6.99
Read A Sample
Kindle
Amazon
All Other Stores
Publisher:

HarperCollins

Available in:

eBook, Hardcopy

Published:

April 28, 2003
From the acclaimed author of Night Trap, Peacemaker and Top Hook, an exhilarating tale of modern espionage and flying adventure featuring US Navy intelligence officer Alan Craik – sure to appeal to the many fans of Tom Clancy and Dale Brown.
For years, a high-level CIA mole has been passing secrets to china. Now he's gone, but he's left a deadly legacy…
In the seas off Seattle, an unidentified submarine is shadowing American ballistic-missile subs. US Navy intelligence officer Alan Craik will have to draw on all his experience of aerial anti-submarine warfare to track it down. Yet unexpected complications from his last mission threaten to put him out of action before he can even get started.
It is only weeks since Craik's pursuit of CIA mole George Shreed ended in a spectacular shootout. Now it seems there are some dangerous people in Washington and Beijing whose world has been shattered by Shreed's fall from grace. They all have their own reasons for revenge – and they will risk everything to achieve it.
What Others Are Saying
'Kent knows his subject at first hand and the expertise shows on the page: high stakes, pounding tension and the best dogfights put on paper. A lot of thrillers these days, you come away feeling like you've been in a simulator. Gordon Kent straps you into the real thing. Enjoy the ride!' IAN RANKIN, on Night Trap
'Flying, spying and dying – Night Trap is the real straight Navy stuff. Better strap yourself to the chair. I loved it.' STEPHEN COONTS
'Tom Clancy used to have the high-tech military thriller stakes all to himself but now Gordon Kent has entered the field, and how. Non-stop … a smoking gun of a story.' Northern Echo, on Peacemaker
'Told with all the authority of inside knowledge … an absorbing tale of international skulduggery.' Irish News, on Peacemaker
'Consistently excellent … loaded with gunfights, snappy dialogue and the aerial hijinks of supersonic jet fighters. The high testosterone doses satisfy, but best is the complex and clever web of motive Kent weaves for the mole.' Publishers Weekly, on Top Hook