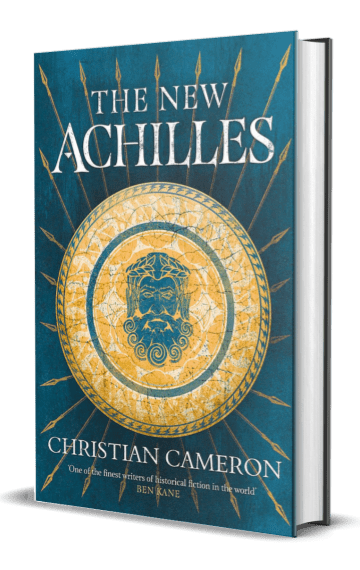 $5.99
Buy Now!
Read A Sample
Add To Your GoodReads
See The Full Series
Publisher:

Orion

Narrator:

John Telfer

Available in:

eBook, Hardcopy, Audiobook

Pages:

428

Duration:

15 hours and 48 minutes

Published:

April 18, 2019
Alexanor is a man who has seen too much blood. He has left the sword behind him to become a healer in the greatest sanctuary in Greece: he has turned his back on war.
But war has followed him to his refuge at Epidauros, and now a battle to end the freedom of Greece is all around him. The Mediterranean superpowers of Rome, Egypt and Macedon are waging their proxy wars on Hellenic soil, turning Greek farmers into slaves and mercenaries.
Greece needs a champion.
When a wounded soldier is carried into his temple, Alexanor believes the man's wounds are mortal. But he is not destined to die. But Alexanor must face his own daemons before he can help the hero face his.
Because this is the new Achilles. His name is Philopoemen.
This is Greece's champion. The last hero. He is the new Achilles.
---
Get The Audiobook
Click on your preferred store to purchase.
---
What Others Are Saying
"Christian Cameron packs in the action and Greek military history, whilst a the same time making it accessible and enjoyable."
– Bookliterati.com
"One of the finest writers of historical fiction in the world"
―BEN KANE, Sunday Times bestselling author of CLASH OF EMPIRES
"Superb . . . There are few writers since Mary Renault who are better than Cameron at conjuring up a vision of ancient Greece"
―Antonia Senior, THE TIMES
---
You Might Also Like
---