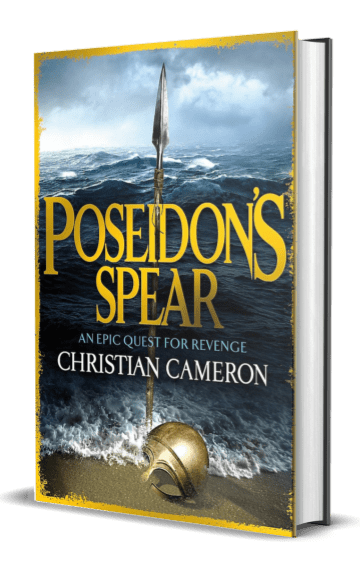 $3.99
Buy Now!
Read A Sample
Add To Your GoodReads
See The Full Series
Publisher:

Orion

Narrator:

Peter Noble

Available in:

eBook, Hardcopy, Audiobook

Pages:

431

Duration:

19 hours and 7 minutes

Published:

September 13, 2012
An epic novel from the master of historical fiction, author of ALEXANDER: GOD OF WAR
'Brilliantly evoked' Sunday Times
Arimnestos of Plataea is a man who has seen and done things that most men only dream about. Sold into slavery as a boy, he fought his way to freedom – and then to everlasting fame: standing alongside the Athenians at the Battle of Marathon where the Greeks crushed the invading Persians.
Sometimes, however, a man's greatest triumph is followed by his greatest sorrow. Returning to his farm, Arimnestos finds that his wife Euphoria has died in childbirth, and in an instant his laurels turn to dust. But the gods are not finished with Arimnestos yet. With nothing left to live for, he throws himself from a cliff into the sea, only to be pulled by strong arms from death's embrace. When he awakes, he finds himself chained to an oar in a Phoenician trireme.
And so begins an epic journey that will take Arimnestos and a motley crew of fellow galley slaves to the limits of their courage, and beyond the edge of the known world, in a quest for freedom, revenge – and a cargo so precious it's worth dying for.
Audiobook now available at Audible and Google Play.
---
You Might Also Like
---