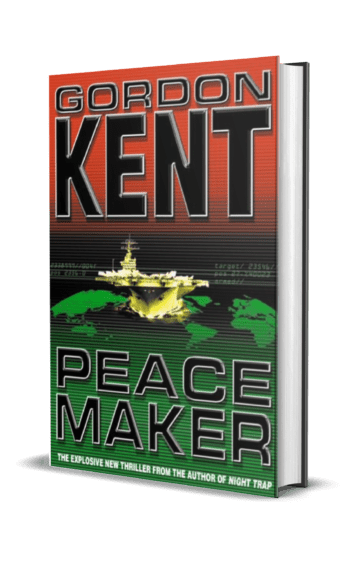 $4.99
Buy Now
Read A Sample
See The Reviews
See The Full Series
Publisher:

HarperCollins

Available in:

eBook, Hardcopy

Pages:

426

Published:

February 14, 2000
From the acclaimed author of Night Trap, the second exhilarating tale of modern espionage and military adventure featuring US Navy intelligence officer Alan Craik.
US Navy Intelligence officer Alan Craik is plunged into adventures on land, at sea and in the air in this action-packed new tale of betrayal, conspiracy and modern espionage – written with the authority that comes from personal experience.
Alan Craik is back from sea duty and rapidly tiring of life behind a Pentagon desk when he learns that his best friend, a CIA agent, has been kidnapped in central Africa – just as Rwanda is about to be engulfed in violence. Before long, Alan flies out to join the US fleet off the African coast, ready to launch a bold rescue mission. But events spiral wildly out of control, and soon he and his wounded friend find themselves stranded in the middle of the continent with war raging all around.