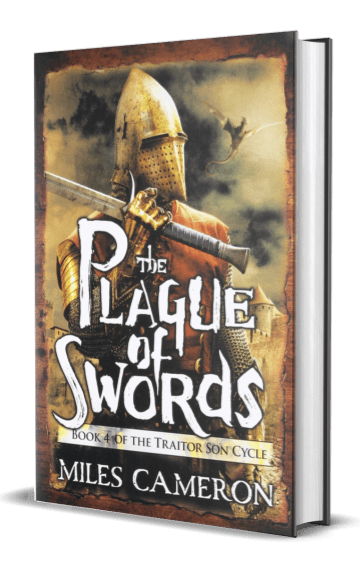 $9.99
Buy Now!
Read A Sample
Add To Your GoodReads
See The Full Series
Publisher:

Orbit

Narrator:

Neil Dickson

Available in:

eBook, Hardcopy, Audiobook

Pages:

509

Duration:

21 hours and 4 minutes

Published:

October 25, 2016
Miles Cameron is the master of intrigue and action-packed battles in this epic tale of magic and mercenaries, war, depravity, and politics, the fourth book in the Traitor Son Cycle.
One enemy has fallen. But a greater one still remains. Now, it's war.
With one army defeated in a victory which will be remembered through the ages, now the Red Knight must fight again.
For every one of his allies, there is a corresponding enemy. Spread across different lands, and on sea, it will all come down to one last gamble. And to whether or not the Red Knight has guessed the foe's true intentions.
With each throw of the dice, everything could be lost.
Audiobook available on Audible, iTunes, and Google Play.
---
Get The Audiobook
Click on your preferred retailer to get this audiobook.
---
What Others Are Saying
"I cannot recommend the Traitor Son Cycle enough… amazing."
-SF Signal on The Fell Sword"
"A very solid continuation of the tale for readers who have been following the adventures of Gabriel in Cameron's sprawling alternate historical Europe… will entertain readers and get them excited for the next book."
-Publishers Weekly on The Plague of Swords"
"Literate, intelligent and well-thought-out…a pleasingly complex and greatly satisfying novel."
-SFF World on The Red Knight"
---
You Might Also Like
---