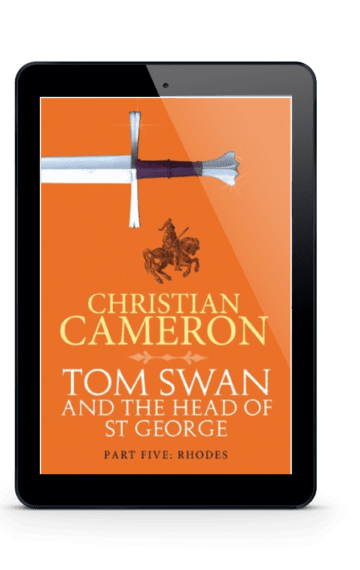 $0.99
Buy Now!
Read A Sample
See The Reviews
See The Full Series
Publisher:

Orion

Narrator:

Peter Noble

Available in:

eBook, Audiobook

Published:

May 9, 2013
Rhodes: part five of a fast-paced serialised novel set in the turbulent Europe of the fifteenth century.
A young Englishman, Tom Swan, has been ordered by his Cardinal to find a spy – a traitor. At the same time, a rich merchant has offered him a great deal of money to – well, to steal something. Something that belonged to Alexander the Great.
Suddenly he's not a thief or a merchant or a scholar: he's a 'donat' or volunteer with the Knights of St John, the famous 'Hospitallers', and he's in the middle of a losing battle to hold the Aegean against the Turks. He'd like to steal the ring, kiss the girl and catch the spy, but there's a war on…
---
You Might Also Like
---
---
Buy This Book
Click on your preferred store below to purchase this book.
Full Audiobook
---