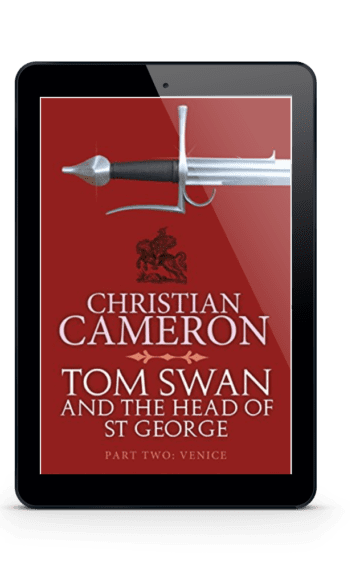 $0.99
Buy Now!
Read A Sample
See The Reviews
See The Full Series
Publisher:

Orion

Narrator:

Peter Noble

Available in:

eBook, Audiobook

Published:

September 20, 2012
Venice: part two of a fast-paced serialised novel set in the turbulent Europe of the fifteenth century.
A young Englishman, Tom Swan, travels to Italy in the bodyguard of a Cardinal. He finds it a different world. Food is delicious, women are beautiful, men are quick to make friends and quick to draw knives. Swan likes it, and dives into the politics and the plotting, the art and the fashion – and the bordellos – of Renaissance Italy.
He's not a professional soldier. He's really a merchant and a scholar looking for remnants of Ancient Greece and Rome – temples, graves, pottery, fabulous animals, unicorn horns. But he also has a real talent for ending up in the midst of violence when he didn't mean to. Having used his wits to escape execution in part one, he begins a series of adventures that take him to street duels in Italy, meetings with remarkable men – from the pope and Hunyadi János to Sultan Mehmet II – and from the intrigues of Rome to the Siege of Belgrade.
---
You Might Also Like
---
---
Buy This Book
Click on your preferred store below to purchase this book.
Full Audiobook
---