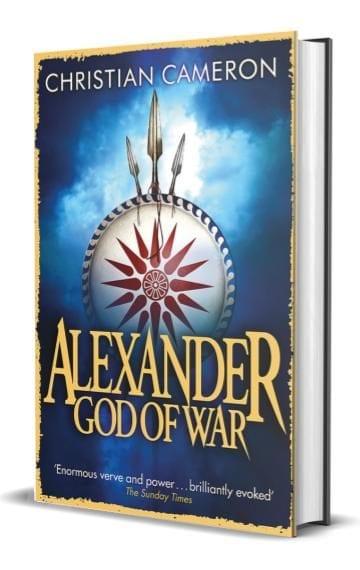 $6.99
Buy The Book
Buy The Audiobook
Read A Sample
See The Reviews
Publisher:

Orion

Narrator:

Peter Noble

Available in:

Digital, Print, Audio

Published:

December 4, 2012
The ultimate historical adventure novel: the life of Alexander the Great in a single, epic volume.
To many he was a god. To others he was a monster. The truth is even more extraordinary.
As a boy, Alexander dreamed of matching the heroic feats of Achilles. At eighteen he led the Macedonian cavalry to a stunning victory against the Greeks. By twenty-five he had crushed the Persians in three monumental battles and was the master of the greatest empire the world had ever seen. Men began to call him a god. But behind the legend was another, more complex story.
Narrated by his boyhood friend Ptolemy, this is the story of Alexander as you have never heard it before: raw, intimate, thrilling – a story of extraordinary daring and unimaginable endurance; of wanton destruction and murderous intrigue – the epic tragedy of a man who aimed to be more than human.
What Others Are Saying
It's wonderfully descriptive, the characters are fascinating and above all else it's the story of Alexander that everyone should read… Finally add to this Christian's wonderful writing style, with cracking prose, a wonderful sense of pace and when backed with an instantly identifiable writing style, it's a book that is going to take a hell of a lot to beat this year especially in the award season, and lets face it, that's saying something considering how early this one's out.―FALCATA TIMES
This saga of daring, heroism, vanity and monumental battles reveals a man who believed himself invincible.―CHOICE
The more Cameron's 700-page story progresses, the more impressive it becomes. Detail is piled upon detail to reconstruct the Alexandrian world… brilliantly evoked. Cameron has risen to the challenge of creating a portrait of Alexander that matches – and often eclipses – those of earlier novelists.―SUNDAY TIMES