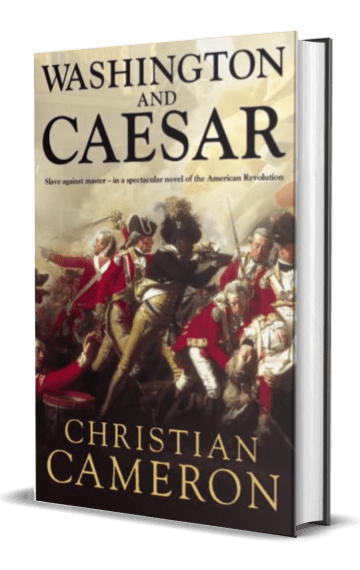 $1.99
Buy Now!
Read A Sample
Add To Your GoodReads
Publisher:

HarperCollins

Available in:

eBook, Hardcopy

Published:

February 17, 2011
George Washington's slave Caesar escapes to fight for the British against his former master – in this action-packed historical adventure set against the spectacular background of the American Revolution.
In 1773 a new slave arrives at George Washington's Virginia estate and is given the name Caesar. But the looming war for independence will soon bring a turn of events neither master nor slave could have predicted. Within months they will be fighting on opposite sides: Washington as commander of the Continental Army, Caesar as a soldier in the legendary Loyalist corps made up of former slaves.
In this captivating tour de force brimming with spectacular battle scenes and gripping historical detail, Caesar's perilous rise through the British ranks is deftly interwoven with the story of Washington's war years, leading to the day when they come face to face again – this time in uniform…
What Others Are Saying
"Compelling. [Cameron] humanizes the general and presents him as a modest but self-confident gentlemen farmer who acknowledges his limitations as readily as he embraces his duty. … Meticulously accurate in its historical detail." –Publishers Weekly